YOGA 4 YOUR INNER GODDESS RETREATS
Holistic Wellness, Mindfulness + Yoga Retreats with Lisa Ware and Special Guest Teachers
RETREAT INFO:
June 1-3, 2018
LODGING~ MUST RSVP:
Tent Campsite on property, may bring tent or make arrangements to use one provided  $25/night cash
Cabin group sleeping, bring bedding $25/night cash
Guest room in house $50/night cash
Yoga 4 Your Inner Goddess Retreat; Yoga + Holistic Wellness~ 3 Days N Texas
RETREAT INFO:
Come on retreat in North Texas at the Yoga 4 Love Studio Cabin on Rocky Falls. These retreats are fun and interactive consisting of many yogic, wellness and holistic living centered activities. Every morning we begin by a guided meditation. Many days we hold an outdoor by the waterfall and move into a lovely Vinyasa yoga practice with the rising or setting sun. We spend the day with an agenda full of workshops: hands-on teaching and assisting, specialty workshops and feature guest Yoga 4 Love faculty teachers. During retreat we offer optional and included group Far Infrared Heated classes, in addition to the awesome retreat curriculum.
At the 2.6 acre facility on the water, Yoga 4 Love Studio Cabin, we offer a full shower, fresh green juices and smoothies and hot tea. We have horses on the location as well as many open acres for floating on the river, hiking and relaxing in the sun. Stay off site and shuttle in daily for class and retreat offerings. Meals are community style during the day at retreat. Dinner is off site, at your leisure after the optional evening hot yoga practice.
Please schedule the retreat online on our website. This retreat counts as 40 of your hands on hours for Yoga 4 Love Advanced Training Program students and all classes and workshops are eligible for CEU's with Yoga Alliance. Must register for Early Bird pricing. Make online deposit to hold your space.
Retreat is held by Lisa Ware, E-RYT500, Reiki Master Teacher
Space is Limited! RSVP now with your deposit of $50!
$225 Early Bird Rate; $100 off when paid in full 30 days before retreat
$325 after, if space permitting
LODGING: Tent Camp site on property $25/night cash
Cabin group sleeping, bring bedding $25/night cash
Guest room in house $50/night
Payment plan available:
$75 down plus 2 monthly payments of $75. For early bird rate deposit is made online then next 2 payments are auto-drafted on the 1st of the month with your account on file. Final payment must be paid in full 7 days before event.
REGISTER HERE!
Yoga Retreat Details:
Meals: Potluck style lunches and snacks, grocery store close by and refrigerator in studio. Dinner is not included in scheduling.
Local Hotels: No group rate, search for hotels/motels in 75154; hotel pickup and drop off available with prior arrangement. We prefer you to stay with the goddess group in the cabin. 🙂
Join us for an OMazing retreat held at the Yoga 4 Love Studio Cabin on the Waterfall. Ready to delve deeper into your Yoga?
Delve deeper into your study of the 8 Limbs of Yoga. Asana practice is just one limb! Enjoy discussion and experience another level of this study with like-minded people. Explore deep topics including guided meditation, yoga lecture, energy healing, Reiki, philosophy, history; anatomy practical application, hands-on assisting with director, co-teaching, video teaching, teaching to special populations, the business of yoga.
Experience hospitality like no other on the grounds of Rocky Falls.
After class daily you will have time to go ouside by the waterfall and relax or chat with new friends by the fire. Hiking and morning yoga will be at the river, weather permitting. Ready for a retreat?
RETREAT SCHEDULE:
Yoga 4 Your Inner Goddess TX Holistic Wellness Retreat with Lisa Ware at Yoga 4 Love Studio Cabin
*PRE DAY 1
Reiki Level 1 or 2 Attunement available; come early on Thursday before the retreat at the Yoga 4 Love Cabin Studio.
DAY 1 FRIDAY
12:00-12:30 Arrival, Registration, Settling In
12:30- 1:45 HOT Class Prana Vinyasa with Lisa and Tatianna
1:45- 2:00 Break; Snacks, potluck
2:00- 3:00 Walk, Yoga and Hike at Waterfall (unguided)
3:00-5:00 Class Mindfulness + Holistic Living Part 1
5:00-5:15 Break
5:15-6:30 Class Mindulness + Holistic Living and Clean Eating Part 2
6:30-8:30 Dinner
8:30-8:45 Meditation/Guided Journaling
8:45-10:00 Free Time
10:30 pm Sleep
DAY 2 SATURDAY
7:00 am Wake up/shower
8:15-8:45 Outdoor Meditation at the Waterfall
9:00-10:00 HOT Yoga Class, open to public (option for Trainees in Module 3+ to assist)
10:00-11:00 Breakfast; potluck
11:15 Carpool/Drive to Cosmic Yogi Festival Addison
12:15 Free time and lunch at Cosmic Yogi Festival
Cosmic Yogi Festival Class~ Intuitive Vinyasa Goddess Flow Yoga  with Lisa Ware
Cosmic Yogi Festival~ Lectures and Classes with various presenters, shopping, food trucks and fun!
6:00 Leave Cosmic Yogi Festival Carpool/Drive To Yoga 4 Love Studio Cabin
7:00-7:30 Meditation and Reflection of the Day
7:30-10:00 Mocktails & Fun at the cabin; Free Time optional conscious movie night
10:30 pm Sleep
DAY 3 SUNDAY
7:00 am Wake up, shower
8:30-9:30 Class Gentle Heat~ Relax + Restore with Juicy Props with Lisa
9:30-10:30 Breakfast~ Green Smoothies and Fresh Foods
10:30-11:30 Lecture with Lisa Ware Deepen Your Yoga with reiki, shamanic practices, crystals and essential oils
11:30-11:45 Break
11:45- 1:15 Donation Based Lunch and Class: Let's Feats with Sara Ryan, guest teacher. Herbal hour class; includes description, headshot, and short bio. I would need to have a head count of students prior to since I am going to prepare my main dishes, I would also need to know of any allergens and diet restrictions.
Students will receive a handout as part of this class to have something to refer to later on in their own studies. ($10)
1:15-2:45 Free time on the property, hiking or sunning at the creek, grooming the horses, relaxing and chilling with the Goddesses
3:00- 4:00 Partner Yoga or Intimate Goddess Class/Lecture with Lisa Ware; topic TBD based on the energy of the weekend
4:00- 4:15 Graduation Ceremony for Y4L Trainees; Photos and goodbyes
Individual Coaching and Private Session Work with Lisa available, please inquire.
Yoga 4 Your Inner Goddess Presenters:
Lisa Ware:
Lisa is the Founder of Yoga4Love.net and is the director of Yoga 4 Love Advanced Training Programs 200 ONLINE and 300 Hour. The location, Yoga 4 Love Studio Cabin, is located in a rural property with a beautiful waterfall 25 minutes south of downtown Dallas, Texas. Lisa specializes in heated Vinyasa Flow, Reiki Energy Work, Detox + Nutrition and Life Coaching. She is a seasoned emcee, host, and presenter for many Texas and national yoga community events including Earth Day Dallas and the Texas Yoga Conference. Lisa's Full Bio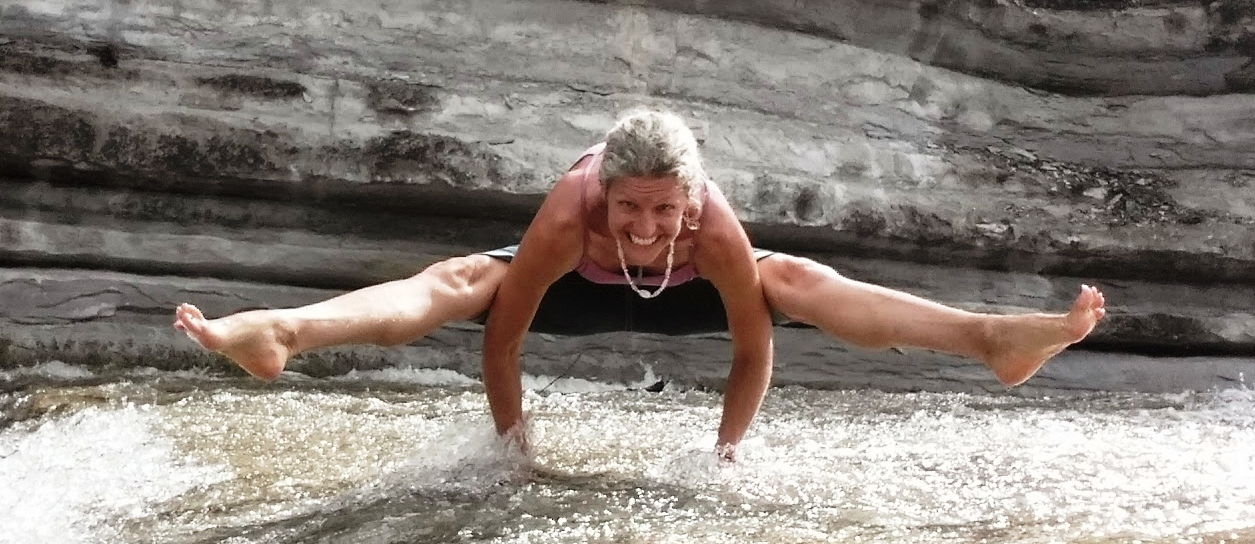 Tatiana Miller:
Tatiana Miller is devoted to empowering others to reach their highest potential by sharing tools to live a joyous and well-balanced life. Tatiana and her husband Tripp Miller are the co-founders of Mind-Body Play. They were named "Two of the top ten yogis changing the world" by Origin magazine and are featured Yoga Experts on ehow.com. videos online. Tatiana Miller's Full Bio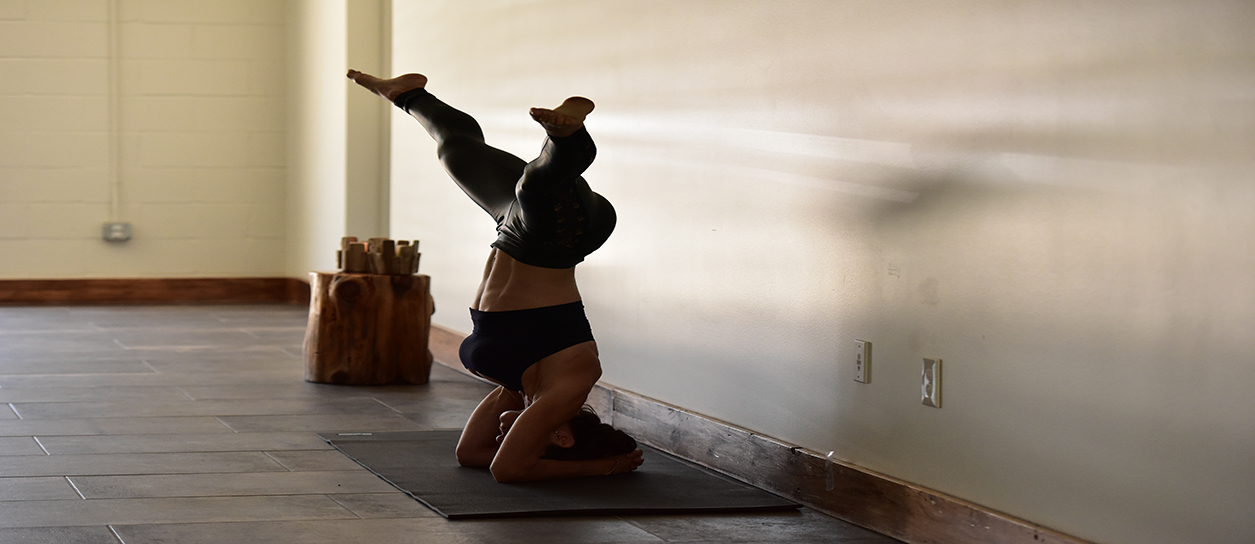 Texas 3-Day Intensive
RATED TOP 5 TEXAS YOGA RETREATS 1/18
2018 Texas Retreat Schedule
Yoga 4 Love Texas Inner Goddess Retreats
June 1-3, 2018 and November 9-11, 2018
Save your space with a deposit today!
Texas Yoga Retreat
Yoga 4 Love Studio Cabin
on the Waterfall
Ovilla, Texas 75154