We are more than just online classes and yoga teacher trainings! We have a fully functioning Yoga studio located in North Texas that is open for online booking. We would LOVE for you to visit us!
YOGA 4 LOVE STUDIO ACCOUNT LOGIN/SIGN UP
At Yoga 4 Love we are Mind, Body and Spirit based to nurture the whole you. We are privately located on the creek overlooking a beautiful waterfall, where you can commune with like-minded individuals. Y4L is available for hot yoga group classes, chill yoga 101, relax + restore yoga 101, 201 Vinyasa Flow and 301 Arm Balances +Inversions. We offer private sessions in a retreat style ambiance.
Yoga 4 Love has an emphasis on HOT YOGA with Far Infrared Heat, Traditional Vinyasa Flow Yoga and a special focus on energy healing and conscious MUSIC. Y4L studio also hosts guests and events for sound healing, drum circles, kirtan concerts, special events, nutrition classes, workshops and Yoga Retreats.
Our Mission Statement
Yoga 4 love studio provides encouragement, coaching, and support for our students, guests and members. We focus on the whole you; mind, body and spirit in a safe, secure, non-intimidating environment where we can achieve whatever we dream. Yoga 4 love studio is committed to the highest level of professionalism and service. We encourage a spirit of community and enthusiasm that is contagious. Let us amaze you, and you will amaze yourself!
Relax and retreat. Sweat. Get healthy. Become a stronger you.
Find community and ultimately find yourself.
Group Classes:
$20 for 2 Weeks Unlimited Group Classes exp in 14 days from first class attended

5 class pack for $60 (Reg $80) exp. in 2 months

10 class pack for $100 (Reg $140) exp. in 6 months

20 class pack for $170 (Reg $280) exp. in 12 months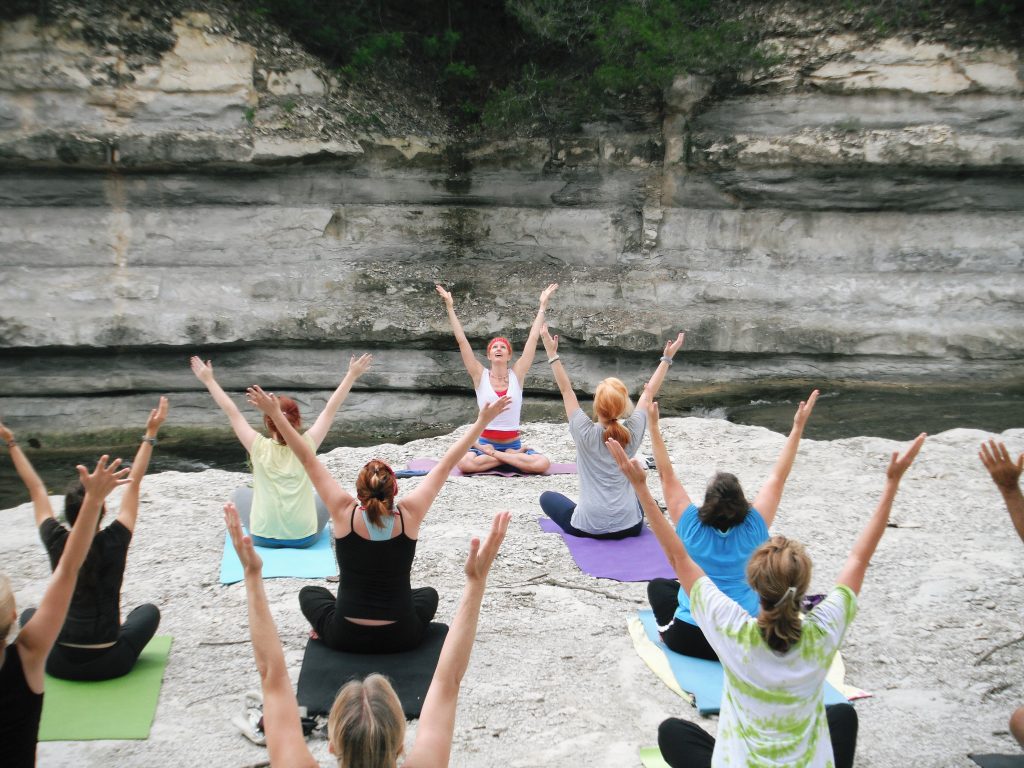 The Yoga 4 Love Studio Cabin is located in Ovilla, Texas. We offer indoor/outdoor group classes, workshops, yoga teacher training online, private sessions, Reiki Healing and Life, Business and Nutrition Coaching.
Audio + Video Classes
Available streaming live online with your phone or webcam
LIVE interactive video classes ~
Download the Kalodio app